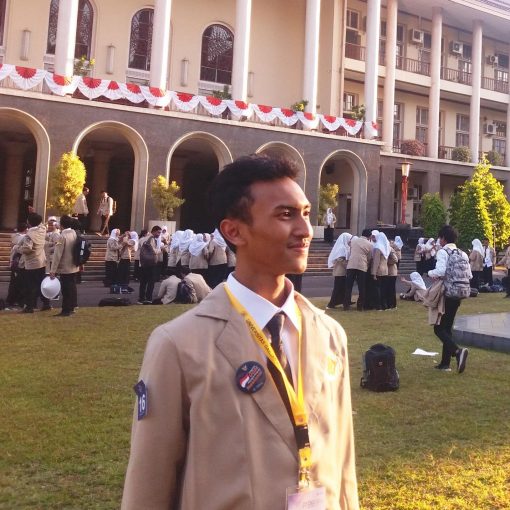 Yogyakarta, February 28th 2022─Gadjah Mada University's Director of Students set a list of winners of the most outstanding students awards (Pilmapres) in UGM's faculty level on 2022 this Friday (18/2). After going through an online selection process which was held from 12-13th February 2022, the winner of the award was declared fit to join the next stage which is the Pilmapres at the university level.
Ismada Firdaus Mandala Putra, a batch 2019 student from the Sociology Department, came first place in the faculty of social and political science. Ismada said that he had won fourth place in the 2020 Pilmapres but was interested to try again in this year's Pilmapres. According to him, as a third-year student, Pilmapres 2022 is the last opportunity that he can take and it is very rare that the most outstanding student comes from the Sociology department.
"Kembali merasakan tahapan Pilmapres dengan persiapan yang lebih matang dibanding edisi sebelumnya menjadi kepuasan tersendiri. Melewati seluruh proses dalam ajang inilah yang bagi saya sangat mengesankan, terlepas dari hasil akhir seperti apa yang saya dapatkan," said Ismada.
"Being a part of the Pilmapres selection process again with more preparation compared to my last time makes me feel proud. I feel that going through this process is what matters, I don't really think about the result that I will get," Ismada added when he was interviewed.
When it comes to the university level Pilmapres (Supercamp) in 2022, Ismada said that he will do his best in every part of the selection process. He also said that as of now, there are no special preparations yet, he just wants to prepare his spirits in accepting the results that will come. Win or lose, he thinks that both need some sort of mental preparedness.
"If he is chosen as UGM's most outstanding student, he hopes that he can carry the title well and that he can do his best in the national level selection process," he said.
Furthermore, Ismada also said that he is motivated to develop an activity that he is currently doing which is research that will be turned into a policy recommendation as well as a volunteering activity which is his way to give back to the community. Additionally, he also wants to pour his ideas into writing which will be published in the media.
However, according to him, a student without a "most outstanding" title should also give back to their own community. "You don't need a title to contribute. However, to be honest, this title motivates me to do more than I have done so far," he added.